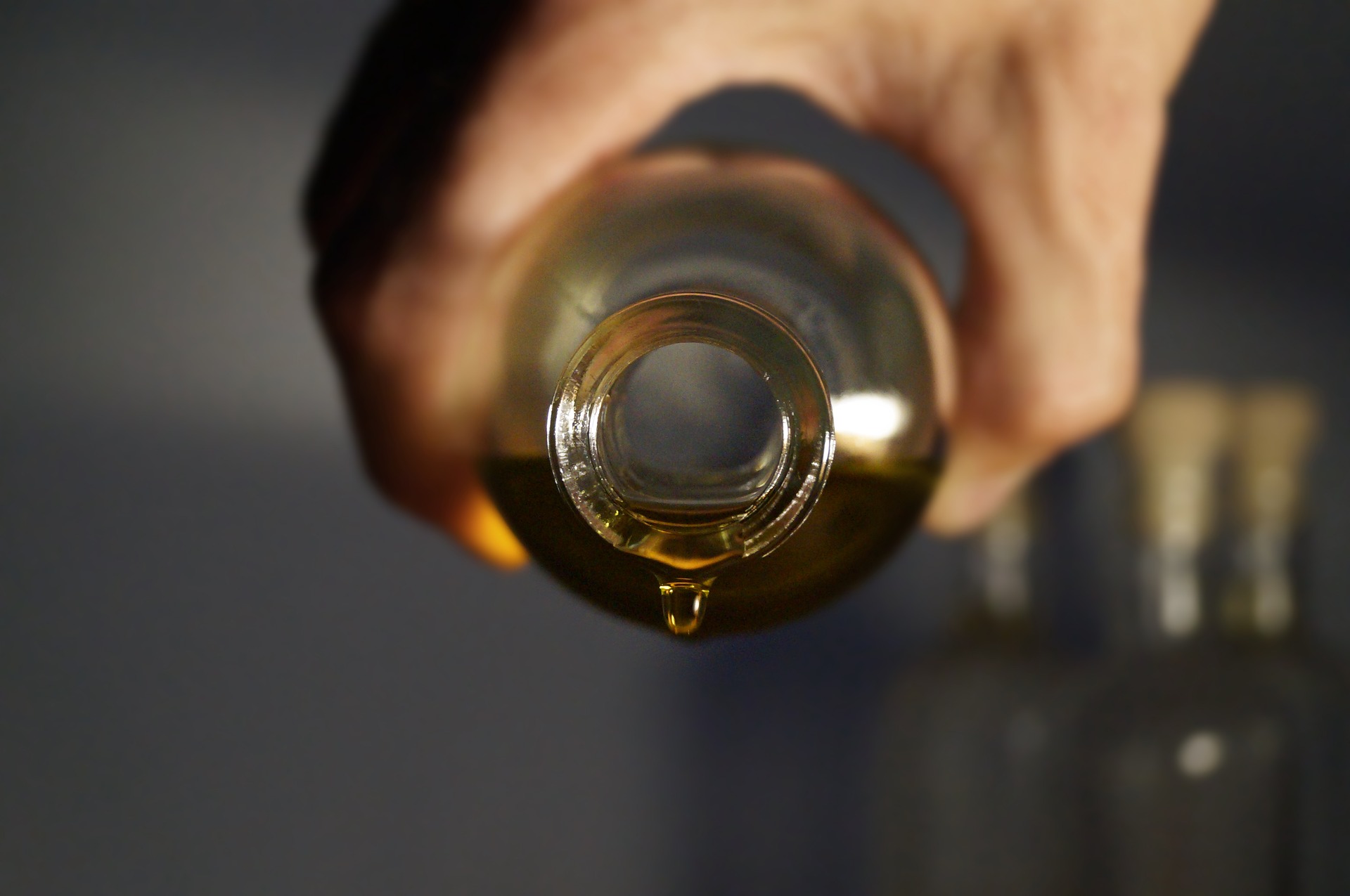 This is part of a monthly blog series, looking to uncover many trade secrets and muddled mystery surrounding erotic massage and parlour conduct within the London massage scene. A series of blogs written by the people that know 'what's what'.  We have spoken to masseuses, parlour management, regular clients and first timers to get a broad and informative scope.This week we spoke to Japanese Nuru Specialist and trained erotic masseuse Pippa, who works in London massage parlour (insert company name) as well as Regular Massage parlour dweller Simon and Nuru first timer Kevin.
Let's start with regular massage oil.
What is massage oil?
Nuru Specialist Pippa:
You know I heard only the other day from a client that some masseuses use body lotion instead of massage oil. For me, that is a big no go- body lotion absorbs too quickly and can be really perfumed and sticky- not sexy at all. For a regular body to body massage I tend to use Bijoux massage oil, it's made with ginseng root and is really good for the skin. It's the stuff they use in the parlour I work at and I just love it. It has a sultry musty smell but it's never overpowering, clients find that the smell calms them down and gets them in the mood- I'm not sure if it's an aphrodisiac! But I do know you can buy it in Ann Summers if you wanted to try it out at home. There are so many massage oils you can choose from but really there's no need to get overwhelmed, they all basically do the same thing. We use massage oil to relax the skin of the client, to make their skins surface slippery to make performing massage strokes with ease and without friction. When doing a body to body massage it is particularly important because rubbing your naked body against someone else if the surface area is too dry can make it difficult and not sexy at all!
What's it like?
Simon:
I can't say I ever take much notice of the oil to be honest with you. I've had no bad experience with oil, if anything my skin always feels softer and smoother after a massage. I think the oil moisturises the skin, I always feel rehydrated and healthier looking post-massage. I think the best experience I ever had with massage oil was years back, I got a four hand massage- (two masseuses massaging you at once)- and my god those women were miracles workers. I had been suffering with a lot of stress and I could feel the tensions in my shoulders and lower back. After they had rubbed me down in oil and got going, I felt amazing! I couldn't work out where one hand stopped and the other began, it was so fluid, I felt a million tiny electric pulses flying around my body. It felt like I was made out of clay and they were moulding me in to the person I wanted to become. That might sound a bit naff, maybe don't put that bit in, but it's true!
Next let's talk Nuru gel…
What is it?
Nuru Specialist Pippa:
Nuru gel is a gel that was first created in Japan. It is made out of a special kind of Japanese seaweed called 'Nori Seaweed'. The properties of nuru gel blend so well with massage practices that is often referred to as Natures Massage gel. The exciting thing about Nuru, which sets it above standard massage oils is, I think, its texture. Nuru gel has this amazing ability to be both sticky and slippy at the same time. Which means when getting a nuru massage you and your massage can enjoy a slip and slide grind experience, where she rubs her assets up and down your naked body, whilst being able to at the same time (different from regular gel) press her naked body against yours, becoming at one with each other, the layer of gel working as a cohesive.  The trouble with nuru is it's always hard to explain why it feels so amazing. It might sound kind of strange being that intimate with your masseuse but if you let go and just have fun with it you will find it is the most erotic sexy experience you can choose.
What's it like?
Simon: Nuru is proper naughty like. It's the best, like nothing is more fun, or sexier than that massage. The gel is like nothing else I've tried, right away I feel all tingly and excited, masseuses are always really into it, you both have fun. Seriously if you find a parlour that does nuru you'd be a fool not to.
First time Kevin:
On paper I'd be the last person you'd imagine getting nuru. By nature I suppose I'm a sort of reserved, tidy person. This might explain why I never got a nuru massage before… Saying that, when I did try it (now I'm not one that is shock easily) but it blew my mind. I couldn't believe how amazing it made me feel, the gel added this whole new element to sex that I never knew I needed or that existed! I couldn't recommend nuru massage over a regular massage enough.
So the verdicts in, feel free to share your thoughts in the comments below. Let's get a discussion going.
https://www.lovenuru.com/wp-content/uploads/2018/07/massage-oil-vs-Nuru-Gel.jpg
1275
1920
Love Nuru
https://www.lovenuru.com/wp-content/uploads/2018/02/logo.fw_-300x64.png
Love Nuru
2018-07-06 14:32:41
2018-07-15 18:29:38
What is the difference between nuru gel & massage oil?