Sensual massage? You're in for a treat…
Sensual massage is renowned for being the most intimate massage, and the most pleasurable. .
We at Love Nuru offer our clients a sensual massage experience that originates from oriental styles of massage therapy which have been practised over hundreds of years. Sensual massages are not only pleasurable but have, for centuries been used to treat erectile dysfunction and build confidence within the bedroom. Our team of highly experienced masseuses are traditionally trained in combining sensuality and tantric massage with gradual sexual stimulation to your ergogenic zones, to give you maximum erotic pleasure.
Your masseuse will start your session with traditional massage techniques, using aromatic oils, rubbing you gently; to warm up your body and relieve you of any stress and tensions you may be carrying. This technique is proven to vastly improve your sensual experience and is why the sensual massage is one of the leading massages. After fully relaxing and warming your muscles, using tantric massage techniques to allow you to reach a point of complete calm, your masseuse will slowly and gently begin to stroke and caress your erogenous zones (Your pleasure points). You will experience a heightened sense of arousal whilst remaining in a state of blissful calm. Imagine being in a trance like state where you are sexually aroused whilst not feeling the nagging distraction of anything else; your mind will be completely free to enjoy the pleasure-that's when the fun starts!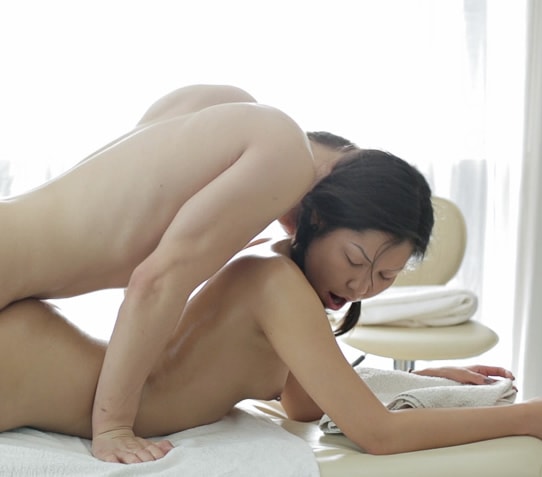 Our sensual massage can be complimented with a happy ending or a full service; it is completely up to you where your session goes. What is certain about getting a sensual massage is that after your session you will feel amazing. After a sensual massage our clients experience a euphoric sense of fulfilment and satisfaction.
Still not sure?
If you're still not sure why you would benefit from having a 1hr+ full body relaxing massage experience, naked body contact, sexual stimulation from a sensual tantric masseuse with the option of a happy ending or full service, then consider too the health benefits of the massage(because boy there's a lot of them!)
Health benefits
Increases blood flow and oxygen into the body
Eradicates aches and pains in muscle and in mind
Boosts your immune system
Improves sleeping problems (including insomnia)
Provides a general sense of happiness and well-being
So the question remains…Do you deserve to experience ultimate pleasure, improve your physical and mental health and forget about life's many worries for a bit?
Well then, that's why we're here.
What does it cost?
Our sensual massages are £100 an hour for Incall with a happy ending, and £150 an hour with full service. Outcall sensual massages begin at £140 an hour (depending on where you are), but is maximum £220 per hour. For a full price listing, please refer to the table below.
Can getting a sensual massage improve my sex life?
Yes! Sensual massages are proven to improve sexual confidence and help with libido. If you are struggling with sexual impotence or generally are feeling a bit out of touch with yourself, a sensual massage could really help.
Can I only orgasm once?
No you can orgasm as many times as you like! You've paid for the hour and it's your hour so go wild!