What better way to show someone you love them than booking a massage?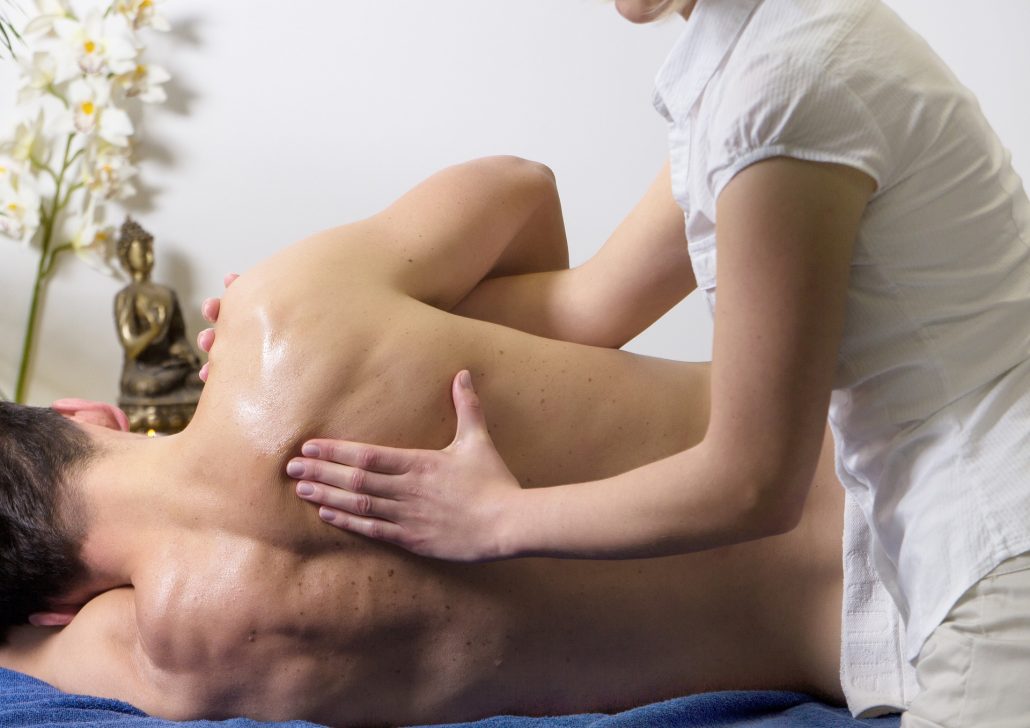 As autumn sets in and the nights get darker and the days get shorter it is the perfect time of year to treat your loved one to a bit of TLC. A trip to a spa is the perfect way to give them some down time, time to take a step out of the hectic day to day life and have a bit of indulgence. A massage is all about nurturing the nervous system, clearing the mind and putting the body into a calmer headspace. It's about having a break from the stresses of daily life and getting back in touch with your body. That is not to say, however, that going for a massage or booking a spa weekend is easy.
Spa retreats and going for luxury massage sessions are an indulgence we would typically associate with being a privilege reserved for the wealthy and famous. The average Joe can't necessarily always give his wife the life of luxury he would like to. And no money isn't everything… but experiences are real, and being able to give your loved one a luxury experiences really is a way to cement or solidify your relationship- paste over the cracks that are inevitable in a relationship faced with the mortal toils of day to day life. Which is why I have scoured the internet, I have looked under every nook and cranny for the best massage experiences at day spas in London town.
Money shouldn't control how we live our lives, love has no price tag. But I'm not delusional, everything has a cost. Fortunately for you I have found 10 romantic, calming romantic massage experiences at spa centres in London. So have a look through and treat your partner to a day of Posh and Becks luxury romance:
The Mayfair Hotel.
The Mayfair Hotel offers spa package that promise a really lavish luxury experience. This is one of my more expensive choices (so certainly more of a birthday/ anniversary treat) but nonetheless a sweet deal.
The Mayfair Hotel offers two massage packages that I would consider. The first is a massage experience for your partner to enjoy solo. 'The Urban Retreat' priced at £125. With this package you get two hours to enjoy the hotels spa facility which 'includes access to the Stone Oven Sauna, Crystal Steam Room, 6 Experience Shower Sensations and the gym.' Before being treated to a massage of your choice. This is for one person but my idea- to make this the ultimate budget couples day out- is that you buy your partner the pampering package for £125 and buy yourself a spa pass- which is completely affordable at £30. This means that the two of you can enjoy two hours of sexy spa time and whilst your partner gets a luxurious massage of their choice you can continue to relax in the spa, making it an ideal romance package. And at only £155 all in? You'll be having a luxury day out for an affordable price.
Paddington Boutique Spa at The Chilworth Hotel
This is so cheap! I have no idea why but I'll admit I was dubious when I first saw how affordable this one was… rest assured I have read multiple reviews and it stands up. For a morning spa experience for TWO that includes you both getting a 60 min massage as well as spa access and a 'Nutrition boosting breakfast'(?) all in £70. That's right- £70 for two! Which really is as expensive as both going out for dinner. And despite the Travelodge price, the chilworth hotel is actually a very posh hotel. The Chilworth Hotel has a four star rating and is located in the heart of London's affluent and central London Paddington. The Chilworth is the kind of Hotel I imagine Royalty stays at… so if you wanna spend the morning with your loved one sipping prosecco in a Jacuzzi with the likes of Megan Markle then here's your chance!
Paddington Boutique Spa at The Chilworth Hotel
Now I know what you're thinking… no I haven't made a mistake- the amazing offers at The Chilworth have made the list AGAIN! This offer involves your partner only however. I mean you could get this package for yourself too- I mean it is affordable! But this is the perfect cheap way to treat your partner/ show them you absolutely adore them and allow them the break and pampering they deserve. This my friend is the 'Pamper Relax Escape Day' . With this package your partner will be treated to two hours of spa relaxation as well as an hour massage of their choice. They will have the option of choosing between Aromatherapy massage or Swedish massage or Hot stones massage- all luxury massages that will guarantee to melt away any stress or worries they could be carrying. And the most amazing thing about this package? It only costs £65. I know… get out your cheque book!
River Wellbeing Spa on Lombard Road
This package for two is the perfect massage experience to get back to where you started. Some times in love you have to take a step back from the pressures of your normal life and just enjoy each other. This package is called 'Peaceful Pamper day for two'- and what better way to bring peace back to your love affair than having two hours complete access to the luxury Steam room, Compact hydro therapy pool, State-of-the-art fitness studio, Relaxing Area(?) and Sauna, before getting a 30 min 'River Wellbeing Neck, Back and Shoulder Massage'. And the price? £42 per person, not bad right? A couple of rounds of drinks? Spend the weekend at home and with the pub money treat your special person to a romantic break.
Spa Experience at York Hall Leisure Centre
A leisure centre doesn't sound that luxurious I know… but I've looked at pictures and this Bethnal Green centre really doesn't oversell itself- it actually looks pretty swanky if you ask me. And this is the cheapest experience to make my list… wait for this- it's so cheap you could go every day. By booking through TreatWell (a great application to use to book any discounted beauty or spa trips) you can get a '3 hr Thermal Spa experience for TWO PEOPLE' for (go on guess…) £13pp! You can't even get a takeaway pizza that cheap nowadays.
Cleopatra's Milk & Honey Ritual and Thermal Spa
This is another great deal from TreatWell and the perfect treat for the lucky lady in your life… This massage ritual is an archaic ritual to bring power and strength back to the female body. It is a massage style designed off the traditional Cleopatra's bath routine. Afterwards you can also enjoy up to 3 hours in the thermal spa. And the cost of this? £60- down from £85, certainly affordable.
London Therapy 4 U at Crowne Plaza
This massage experience is the ideal couples escape. So not only will you be treating your love but you'll also have a pretty good today too… sound like it could be up your street? The Luxury Couple's Spa Day is I'd say an excellent choice. At only £35 pp you get a LOT for your money- both you and your partner get an exclusive spa treatment (a choice between a swedish massage or Deep tissue massage or Aroma massage or Facial) after which you both get to enjoy the luxury spa, which is completely kitted out with Jacuzzi, pool, sauna and steam room.
Quad Health Club & Spa at Crowne Plaza
This one is a little bit more on the expensive side but it on TreatWell you can get 20% discount, making it £60 pp rather than the much steeper original price. And trust me, £120 all in for the two of you is really worth this. The 'Couples Package, incl. Ache Escape treatment' is the ideal spa experience for getting some quality time together. This super experience includes both getting a massage in the same room at the same time. The massage style you can expect is 'Ache Escape treatment' which focuses on relieving stressed and tightened muscles- a really great way to get back to a place of chilled out bliss. And then after you are both totally relaxed you can enjoy full use of all the spa facilities (sauna, Jacuzzi etc.) for the rest of the day! Unlimited access.
Pegasus Health Spa at Radisson Blu Edwardian Heathrow Hotel
I thought I'd throw a Heathrow option into the mix- who knows maybe the perfect way to end a holiday? Instead of just heading home why not stop of at this spa in Heathrow for the ultimate couples recharge? The massage therapy in question is the 'City Dweller Half Spa Day For Two People Incl. 45 Minute Treatment and Glass of Prosecco'- I mean the name really gives this one away, but eh? Sounds good doesn't it and at £68 each it could be a great way to get rid of your leftover holiday cash…
The Spa at Brown's Hotel
How much do you love your lover? Enough to get them the massage/spa experience of a life time? This treatment package at Brown's Hotel (Mayfair) will set you back a pretty penny but if you've got some making up to do or want to treat your lover to something really special this is it: It's called the 'Feeling Fabulous Pamper Experience Day' and for £160 really will leave your lover feeling amazing. The package gives them 110 minutes of uninterrupted massage- starting with an initial 'welcome foot cleanse,' followed by a 'therapeutic aromatherapy massage' to soothe the mind and soul, followed by (I know..) a 'Carita Lagoon Hydration Facial' – which promises to leave them feeling fresh and revitalised.
So now you know 10 excellent massage experiences that will not only bring you closer (physically and/or emotionally) with your lover but will also not break the bank! You are welcome…
https://www.lovenuru.com/wp-content/uploads/2018/12/Massage-gift-ideas.jpg
1357
1920
Love Nuru
https://www.lovenuru.com/wp-content/uploads/2018/02/logo.fw_-300x64.png
Love Nuru
2018-12-17 11:25:29
2018-12-14 11:37:28
Relax Darling: 10 London Massage gift Ideas